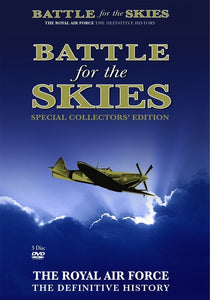 This DVD presents a definitive film history of the RAF and one of the most visually stunning aviation series ever made.
Key features include
3 disc box set
hours of totally unique and previously unavailable and lost archive film,
exclusive air-to-air sequences
dozens of interviews with veterans
everything from the early days of the Air Battalion right up to 2007.
Extras include; Harrier Air-To-Air Sequence, Action In The RAF, An A-Z Of Aircraft, RAF Recruitment Trailers, The RAF On Display.